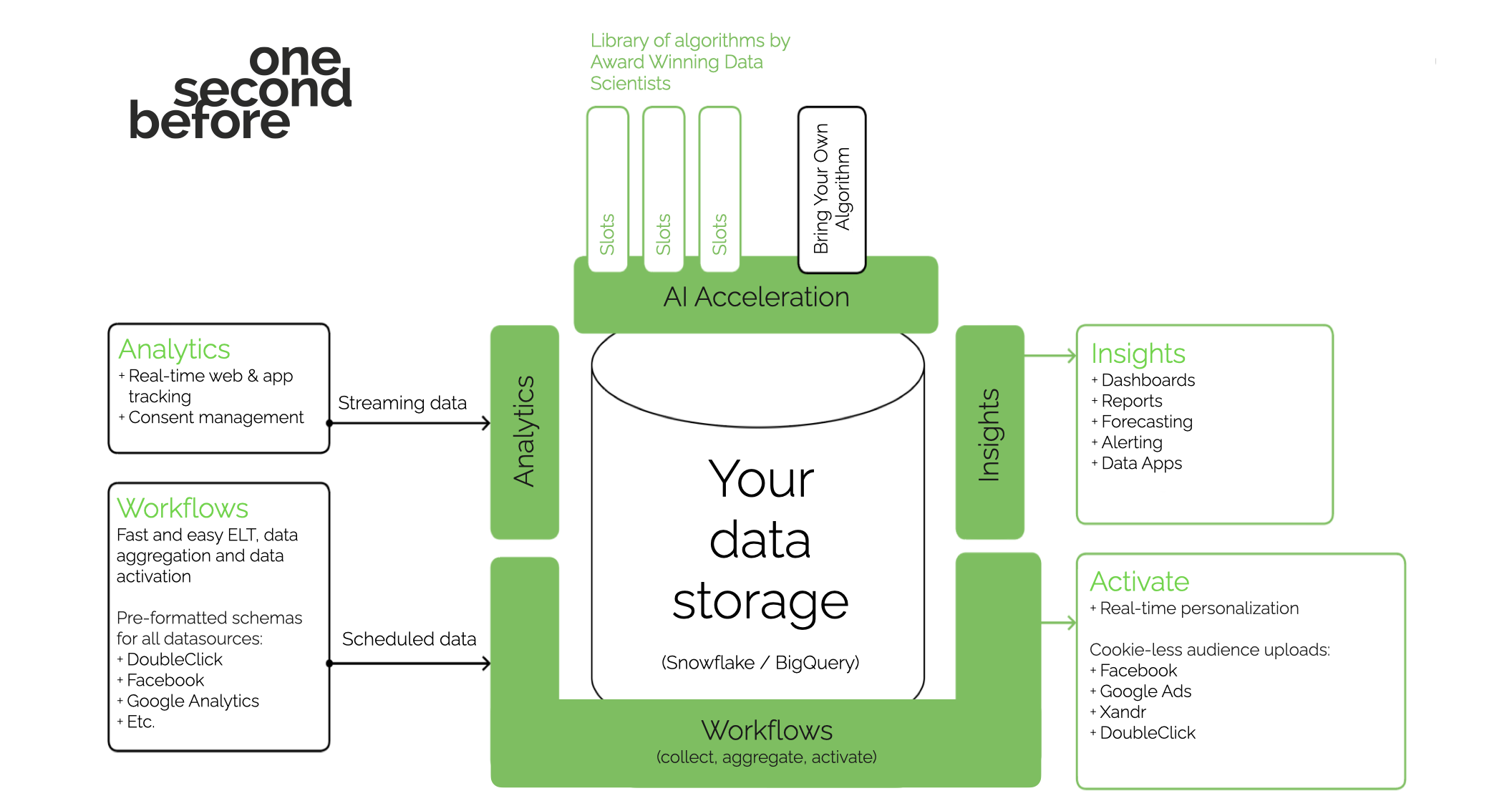 Live Control
Onesecondbefore offers you Live Control our 'layer' over all our products. Under Live Control you can gather and prepare your data, create Live Insights, start making Incremental Predictions and use the Real Time Interaction Manager (RTIM): without action no opportunity.
Why lose valuable speed, control and response time by placing valuable data in external applications?
Our One Environment is geared to identifying, capturing and storing data. By delivering the capability to analyze and visualize the data it immediately provides relevant insights. This process improves the existing capabilities of the team, reduces mundane tasks while making effective the use of your data capabilities.
Onesecondbefore provides a one environment of expertise, tools, software and methodology that is geared to enable everyone to control and manage data interactions in real-time. One environment provides a total solution to speed up the engagement opportunity in real-time.